Relieve Pain Fast with Overtime Pain Relief Lotion®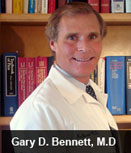 Overtime Pain Relief Lotion is a safe and effective pain cream that provides fast relief from arthritis pain, muscle pain, joint pain, back pain and more. Overtime Pain Cream was developed by Dr. Gary D. Bennett, M.D., a pain management specialist with over 35 years experience treating patients with acute and chronic pain conditions. Overtime Pain Relief Lotion includes a unique blend of powerful pain relieving ingredients and naturally occurring herbal remedies that have been used for centuries. Our pain cream was specially formulated to enhance skin absorption to deliver the active ingredients deeper into aching tissue for stronger, longer-lasting pain relief. No other topical pain reliever has been proven to be more effective than Overtime Pain Relief Lotion.
Safe and Effective Pain Relief Cream
Overtime Pain Relief Lotion is a safe, over-the-counter FDA-registered product made in the USA, and recommended by physicians across the country. Many over-the-counter topical pain relievers leave you aching. Overtime Pain Relief Lotion provides the fast, long-lasting pain relief you desperately seek from a pain cream, without the harmful side effects found in many common pain treatments. Don't let pain stop you from living. Try Overtime Pain Lotion today.
Pain Cream Testimonials
Success stories from real users and board-certified doctors.
"For my patients who have had arthritic pain and back pain, when anti-inflammatories and physical therapy wouldn't work, I've had great success with Overtime Pain Relief Lotion. I have patients that experienced better results with Overtime than other topical pain creams and I highly recommend it."
Dr. John Luster, Family Practice Medicine
"I've seen very dramatic results. Most patients are very satisfied. With many patients, I'm able to manage their pain with Overtime Pain Relief Lotion alone and avoid using medications with harmful side effects. I'm a firm believer in this pain cream."
Dr. Michael Moheimani, Orthopedic Surgeon
"I suffer with RSD, a chronic nerve pain. I tried every treatment available, including nerve blocks, epidurals, chiropractors, acupuncture, and none worked. I can't take oral pain meds, as they prevent me from driving. When using Overtime Pain Relief Lotion, there's no more painful days or nights. It's done wonders for my life."
Mary H., Suffers with reflex sympathetic dystrophy
"I use Overtime Pain Relief Cream for a lot of my patient's back pain, muscle pain, arthritis, sprains, strains and other musculoskeletal complaints. It works great. It's the only topical pain cream I use and send home with my patients and they love it."
Dr. Richard Castro, Chiropractor