Relieve Pain with Overtime Pain Relief Lotion®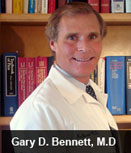 Overtime Pain Relief Lotion is a safe and effective pain lotion that provides fast relief from arthritis pain, muscle pain, joint pain, back pain and more. Overtime Pain Lotion was developed by Dr. Gary D. Bennett, M.D., a pain management specialist with over 35 years experience treating patients with acute and chronic pain conditions. Overtime Pain Relief Lotion includes a unique blend of clinically proven pain relieving ingredients such as menthol, methyl salicylate, capsaicin, and naturally occurring herbal remedies that have been used for centuries. Our pain cream works by enhancing skin absorption to deliver the active ingredients deep into aching tissue for stronger, longer-lasting pain relief. No other topical pain reliever has been proven to be more effective than Overtime Pain Relief Lotion.
Safe and Effective Pain Relief Lotion
Overtime Pain Relief Lotion is a safe, over-the-counter FDA-registered product made in the USA, and recommended by physicians across America. Many over-the-counter topical pain relievers leave you aching. Overtime Pain Relief Lotion provides the fast, long-lasting pain relief you desperately seek from a pain cream, without the harmful side effects found in many common pain treatments. Don't let pain stop you from living. Try Overtime Pain Lotion today. Overtime Pain Relief Lotion is backed by a 30-day money-back guarantee and Free Shipping for a limited time!
or continue reading for more product information and testimonials from real users.
Pain Relief Success Stories
Real stories from real users and board-certified doctors.
"One of the most effective treatments we have found for non-drug pain relief is Overtime Pain Relief Lotion. For my patients who have had arthritic pain and back pain, when anti-inflammatories wouldn't work, when physical therapy brought them to their limit, I've had great success with Overtime. We've had patients that have had better results with this than other topical pain creams and I highly recommend it. It has done wonders for our patients. We've received tremendous feedback that its an effective and easy to use pain reliever."
Dr. John Luster, Family Practice Medicine
Uses in his practice and Recommends to patients for pain relief
"I've seen very dramatic results. Most patients are very satisfied. With many patients, I'm able to manage their pain with Overtime Pain Relief Lotion alone and avoid using medications with harmful side effects. Recently, I had a patient suffering with Reflex Sympathetic Dystrophy (RSD). She was undergoing physical therapy, tried all the routine medications and was still symptomatic. After trying Overtime pain cream, she had a dramatic improvement in her condition. I stopped her physical therapy and was able to release her back to work, after months of being unable to work. I'm a firm believer in this pain formula."
Dr. Michael Moheimani, Orthopedic Surgeon
Provides to patients to relieve RSD and other chronic pain
"I've suffered with severe back pain and used Overtime Pain Relief Lotion on my back and it's significantly reduced my pain. My wife also uses it for her shoulder pain and she just loves this medication. Now I'm using it for all my patients with pain conditions. "
Dr. William Ayoub, Medical Doctor
Provides to patients and use for his own Back Pain from Lumbar Disc Disease
"For the longest time I suffered with Achilles Tendonitis and Tennis Elbow and was unable to operate. After using Overtime Pain Relief Lotion, massaging in those ligaments and tendons on my achilles and on my tennis elbow, I was able to go back to work. Now I regularly use Overtime Pain Relief Lotion and refer it to all my patients. "
Dr. Rudy Tatarin, Surgeon
Uses on his own Achilles Tendonitis, Tennis Elbow and recommends to patients
"Overtime Pain Relief has changed my life. I suffer 24/7 from a painful nerve disorder called Reflex Sympathetic Dystrophy (RSD). I tried every type of treatment available, including nerve blocks, epidurals, chiropractors, acupuncture, acupressure, and none of them worked. I can't take pain drugs, as they are too strong and prevent me from driving. I apply Overtime to all my affected areas and within minutes, I'm out the door. Overtime Pain Lotion is the best. No more painful days, no more painful nights. I've got Overtime on my side. I think it's wonderful and others need to try it. It's done wonders for my life."
Mary H., Event Planner
Uses to help manage CPRS also known as Reflex Sympathetic Dystrophy or RSD Pain
"I had dealt with Juvenile Rheumatoid Arthritis Pain Relief for the past 4 years. I had been in a wheel chair and wasn't able to move my wrists very well. Thanks to Overtime Pain Relief, I have more mobility to move my wrists around, and the inflammation has gone down a lot. People with RA may know what I'm going through and they feel everyday activities are so difficult, but due to Overtime, I am 100% better. Before, I wasn't able to open up a bottle of peroxide by myself, and now I can. Most people with RA would understand how difficult such a minor thing like that is. I love Overtime Pain Relief Lotion and would recommend it to anyone who suffers with pain."
Sekina H., Nurse
Uses to help manage Severe Juvenile Rheumatoid Arthritis Pain
"Several months ago, I suffered with Sacroiliitis and sought the help of several specialists. None of the treatments helped. Initially, the Sacroiliitis interfered with my ability to jog, which I love very much. After using Overtime Pain Relief Lotion for several weeks, it remarkably improved my pain and now I'm back to jogging and enjoying life. Now I recommend Overtime to my patients with musculoskeletal pains and specifically Sacroiliitis pain."
Ronald Daoud, M.D., Internal Medicine
Chairman, Department of Medicine, Chapman Medical Center
Uses on Scaroiliitis Pain and Recommends to Patients
"I use Overtime Pain Relief Lotion for a lot of my patient's back pain, muscular or ligamentous injuries, arthritis, sprains, strains and other musculoskeletal complaints. It works great. It's the only topical pain cream I use and send home with my patients and they love it."
Dr. Richard Castro, Chiropractor
Provides to Patients with Back Pain and Muscle Strains
"I've been an Orthopedic Surgeon for over 30 years. I've been using Overtime Pain Relief Lotion with excellent results for my patients. It works on just about any type of pain, back pain, neck pain and especially joint pain. Patients need less pain medication, there are no side effects and patients are universally happy. Overtime is the best topical pain lotion I have ever used and I'd recommend it to anyone with pain. "
Michael Einbund, M.D., Orthopedic Surgeon
Recommends to patients with Joint Pain and Arthritis
"I'm a marathon runner and was sidelined due to intense muscle pain and an Achilles Tendonitis injury. My doctor recommended Overtime Pain Relief, and it really helped control my leg pain. Now I'm able to run again. Thank God for Overtime! "
David G., Marathon Runner, Athlete
Used on Achilles Tendonitis, Muscle Pain and Leg Pain

"I suffer with severe pain of the neck, back and joints due to degenerative disc diesease and arthritis as result of injuries I received in combat. I have used Overtime Pain Relief Lotion for several years. Overtime Pain Relief Lotion is fantastic. It's just what a soldier needs to relieve the pain of muscle strains, arthritis, or other types of pain. No other topical medication has ever worked this well for me. I recommend Overtime Pain Relief to anyone with severe pain."
Thomas M., Special Operations Soldier, Retired United States Navy SEAL
Uses on Arthritis and Degenerative Disc Disease of the Cervical and Lumbar Spine
"I'm a surgeon specializing in weight loss surgery. I stand on my feet all day in the operating room and suffer from intense back pain. I use Overtime Pain Relief Lotion to make my back pain go away. Now I recommend it to all my patients."
David Oliak, M.D., Bariatric Surgeon
Suffers from Back Pain and Provides to Patients
"I'm a registered nurse. I love to do Pilates and Yoga, but after a tough Pilates exercise I received an acute cervical muscle strain in my neck. A co-worker rubbed some Overtime Pain Relief Lotion on me and I experienced immediate results. I was able to move freely without pain and continue to use it to manage muscle pain from tough workouts. It's incredible, I'd recommend it to anyone!"
Dani Real, Registered Nurse
Suffers from Acute Muscle Strain and Neck Pain due to exercise injuries
Product Information
30-Day Money-Back Guarantee: If for any reason you are unhappy with our product, simply return the unused portion within 30 days for a refund (less S&H).
Directions & Usage: Use only as directed for temporary relief of pain. Gently rub a quarter-sized amount over painful areas up to 4 times a day.
Ingredients: Methyl salicylate 30% , Capsaicin 0.0375%, Menthol USP 10%, water, glyceryl stearate, PEG 100 stearate, stearic acid, propylene glycol, cetyl alcohol, dimethyl isosorbide, poloxamer 407, capsaicin, aloe barbadensis gel, borage oil, copolymer, zingiber officinale root extract, boswellia serrata extract, soya lecithin, methylparaben, propylparaben, DMDM, hydantoin, sodium stearoyl glutamate, triethanolamine.
Precautions: Overtime Pain Relief has been dermatologist tested to be non-allergenic, non-sensitizing, and will not irritate the skin. However, use with caution if you are allergic to any of the ingredients. For a full list of directions and precautions, please view Product Information.